Press releases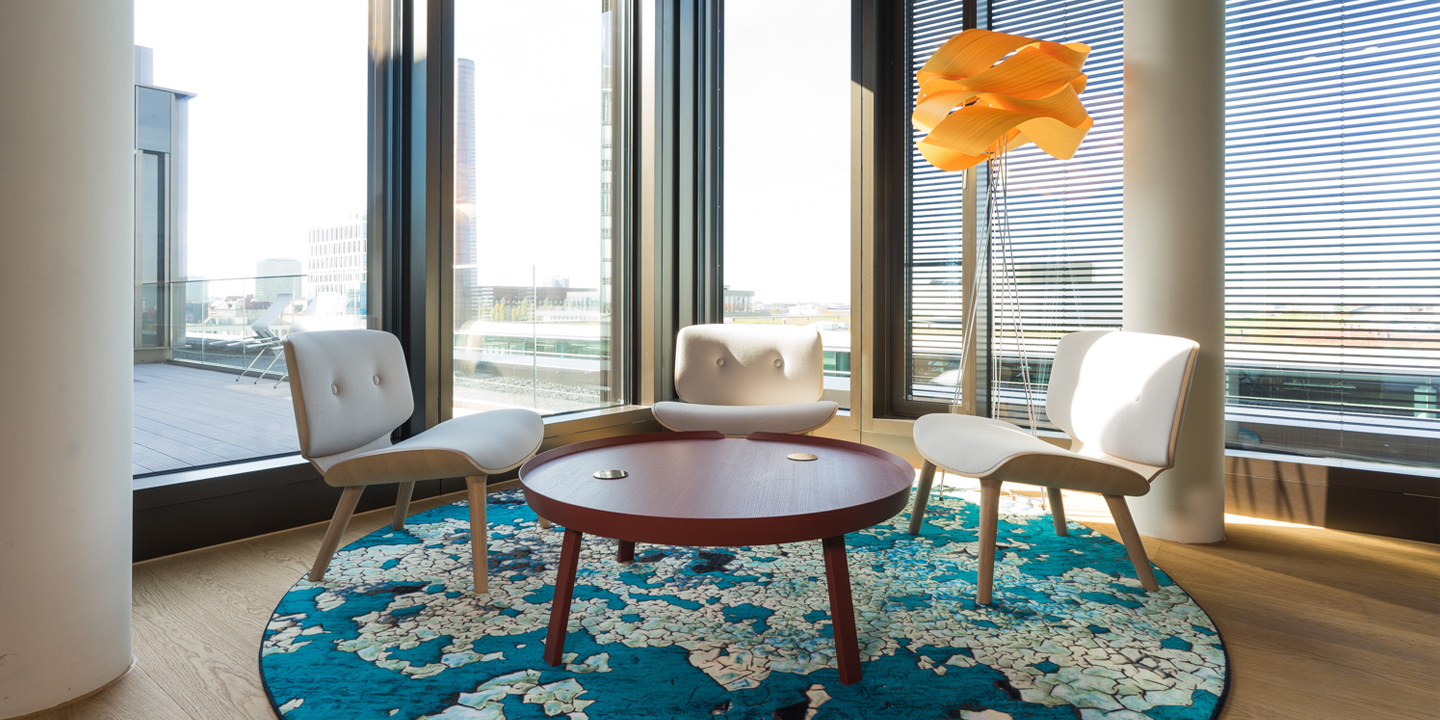 Prof. Teunen: "Offices should be flooded with beauty"
Munich consulting company, CSMM (former: conceptsued° + Modal M), talk to Professor Jan Teunen about the role of working environments for the economy and society / Employees of generations Y and Z search for the meaning of work and identification
Experts agree that digitalization, globalization and mobility continue to drive change in the way we communicate and work, and they see no prospect that the pace of change in our offices and workspaces will ease any time soon. "It's not just the inventory and zoning that are changing, that personal workspaces are getting smaller and the communal spaces bigger. The whole idea of office space is being rethought," says CSMM founder Timo Brehme. The renowned academic Jan Teunen, an expert in corporate cultures, agrees. "Offices should be flooded with beauty," he explains.
According to CSMM, the move from an analog to a digital work culture has affected change far beyond the communication and organizational aspects. People that are reorienting themselves, too. Old ideas about careers have given way to a more relaxed culture emphasizing freedom and leisure, reflecting the needs and wishes of Generation Y or Z workers as well as new dress codes and employee attitudes.
Fighting on Two Fronts
"Companies are fighting on two fronts. First, they have to redefine office design concepts because of heightened requirements in terms of communication and social interaction while still ensuring that staff can maintain concentration and focus. These are a result of agile work and management practices. Secondly, workers have to be able to identify with their work in the context of their attitudes and needs. More than ever before, offices represent lived and experienced identity."
That's why CSMM creates spaces that support a new way of working, learning and networking. Its design concepts go beyond sustainable materials, glass-encased "think tanks", communication nodes or offering places for staff to find a little quiet and privacy. "Today, office spaces project the spirit of a company in terms of its international focus, its attitudes to sustainability or the fast pace of its environment."
A Change in Employee Aspirations
Professor Jan Teunen, a self-professed cultural capital producer, is convinced that, "offices can be a source of energy that can change society for the better. Employee potential can only develop in places that offer people quality." The aspirations and requirements of workers, Teunen explains, have risen continually over the last twenty years. "There has been a collective leap in awareness. People are more critical, vocal and better informed. They demand more of their employers. That's why most companies have begun adding a social component to the focus on products and markets.
Office Work as a Social Activity
Teunen and Brehme agree that the office plays a crucial role here. "In the modern world, working in an office has become the fundamental social activity. You could say that the office has a controlling influence over all processes that change the world. The quality of the instrument—the office—determines whether things are going in the right direction or not," Teunen explains. His advice to companies is to invest in their office spaces. "Neuroscience tells us that the quality of a person's environment is their strongest motivating factor. That's when the dopamine really starts flooding the brain. The second most important driver of motivation is the quality of the social interactions," Teunen continues, pointing to office design and company culture as crucial influences. "Beauty is a fertilizer for creativity. Offices should be greenhouses for creativity. Offices should be flooded with beauty."
Find more information in our interview with Professor Teunen.